After over a year of fighting to defend Kuala Langat North Forest Reserve, a coalition of Malaysian activists succeeded in preventing logging of the forest. Through an inventive use of digital and offline actions, they built the people power needed to defend the forests.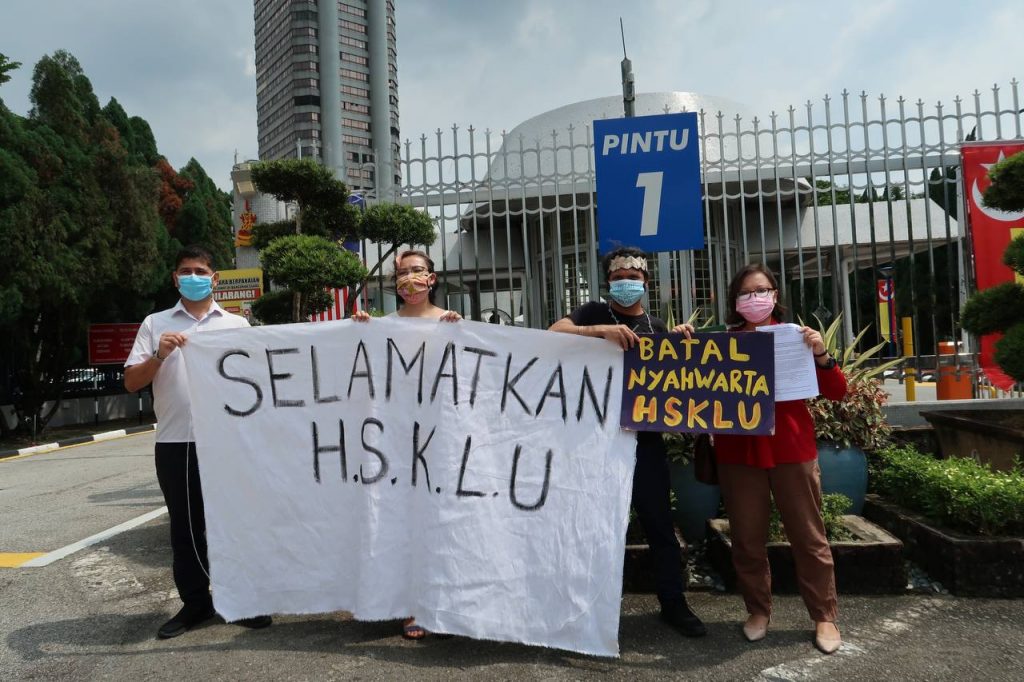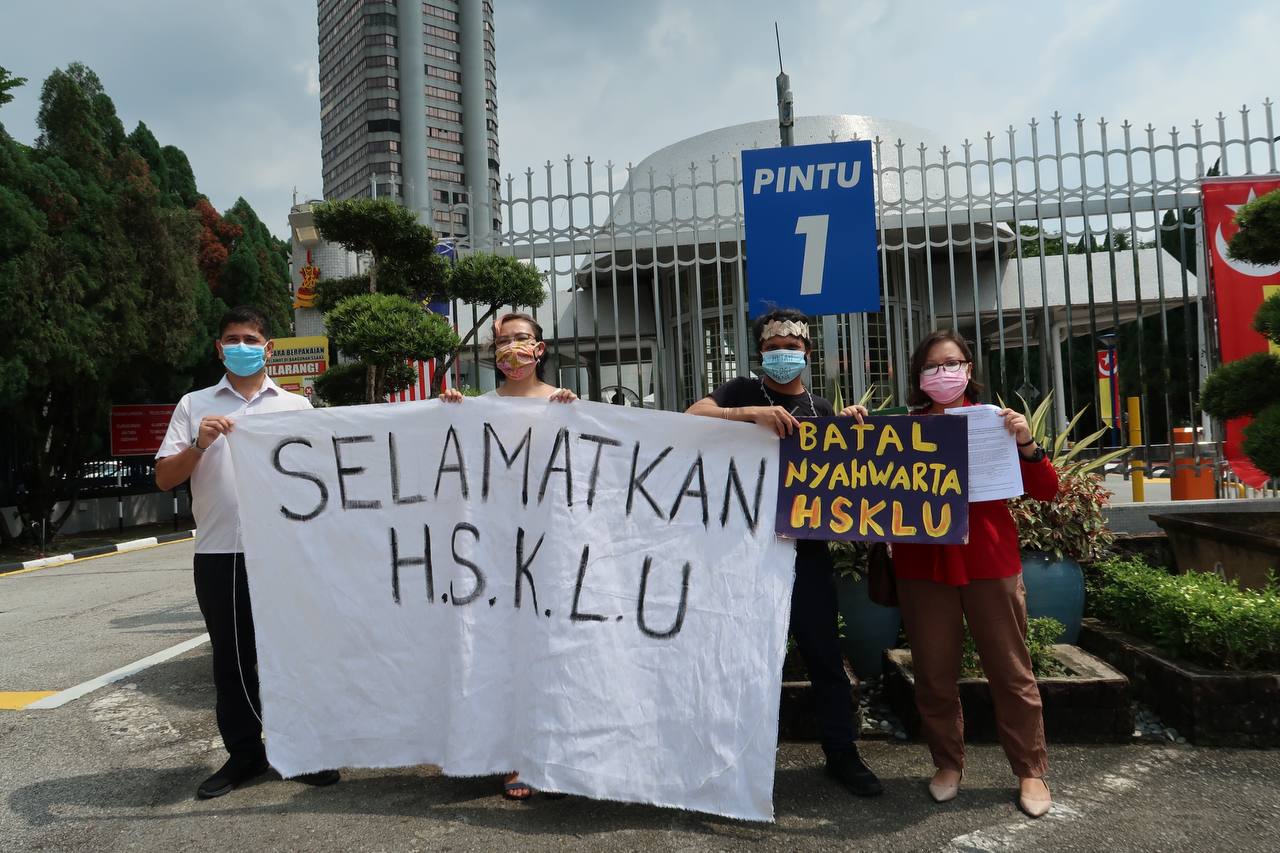 Kuala Langat North Forest Reserve (KLNFR) is a mainly peat forest within Selangor in the West of Malaysia. It hosts a complex forest ecosystem, carbon stores in peat, and is the ancestral land of the Indigenous Orang Asli. Since February 2020, this forest has faced degazetting, where its reserve status is removed, opening it up to commercial forestry and development. This would affect 930 hectares of KLNFR, 97% of the total area of the reserve.
In response, a coalition of groups, Pertahankan Hutan Simpan Kuala Langat Utara, has been campaigning to prevent this destruction. Despite their best efforts, the official degazetting was completed on the 12th of August. Rather than give up, the coalition continued to campaign, and was rewarded when the state government, on the 8th of September, announced they were going to revoke the degazetting agreement and restore KLNFR.
MISI Solidariti, a youth activist collective, is one member of the coalition fighting to protect KLNFR. Sam and Alya, two 24 year-old activists within MISI Solidariti, joined the group around the start of 2021 and quickly got involved in the movement for the forest. As Sam explains, MISI Solidariti 'do different kinds of campaigns, from mental health to LGBTQ liberation, and of course, climate justice and this campaign.' Or in Alya's words 'we want to fill that gap between the people and their voice.'
'One of our main focuses is direct action, but we haven't really been able to explore that much because of the pandemic. Most of our organising has been online, social media activism,' explains Sam. 'Being stuck in the pandemic has really halted our usual ways of protesting. But it also made activism more accessible. Just by retweeting, boosting our campaign graphics and hashtags, it became much easier for people from all kinds of backgrounds to both learn about the campaign and show their support.'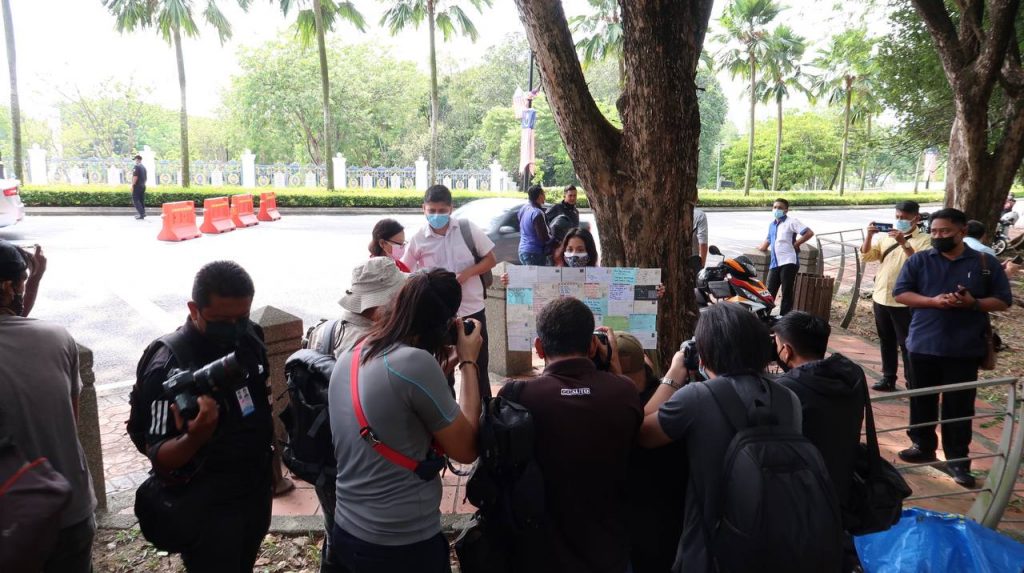 In response to the decision to degazette, MISI Solidariti along with the coalition, organised several actions. 'We did digital protests a few times this year, asking people to tweet with a hashtag and voice out what they think about the issue," explains Alya. Using the free public tools on digital-activist.org, the coalition created a Twitter storm, where people tweeted with hashtags like #HutanPergiMana and #SaveKLNFR. They also created a Brand Jam, where members of the public could make e-placards expressing their upset, again using digital-activist.org's free tools.
Alongside digital actions, the coalition also started a campaign called Postcards from Tomorrow. 'Several members of the coalition wanted to come up with ideas about how we could be more appealing to the public and come up with a campaign that was more fun,' states Alya. `We decided to ask people to prepare postcards, where people wrote what they thought about the degazetting, and we'd send them to the person responsible.'
After handing in some of these postcards to the state government, as well as running the digital action for two days, the coalition received the announcement on the evening of September 8th that the government planned to reverse the degazetting. 'I was in shock, I think a lot of people were. We did the digital protest a few days before and we didn't expect it at all,' says Alya. For Sam, 'it was a great morale boost for all of us in the coalition, and it was a reminder to us that the true power belongs to us. It took me a while to accept the news. We're still monitoring the situation to make sure they do what they say.'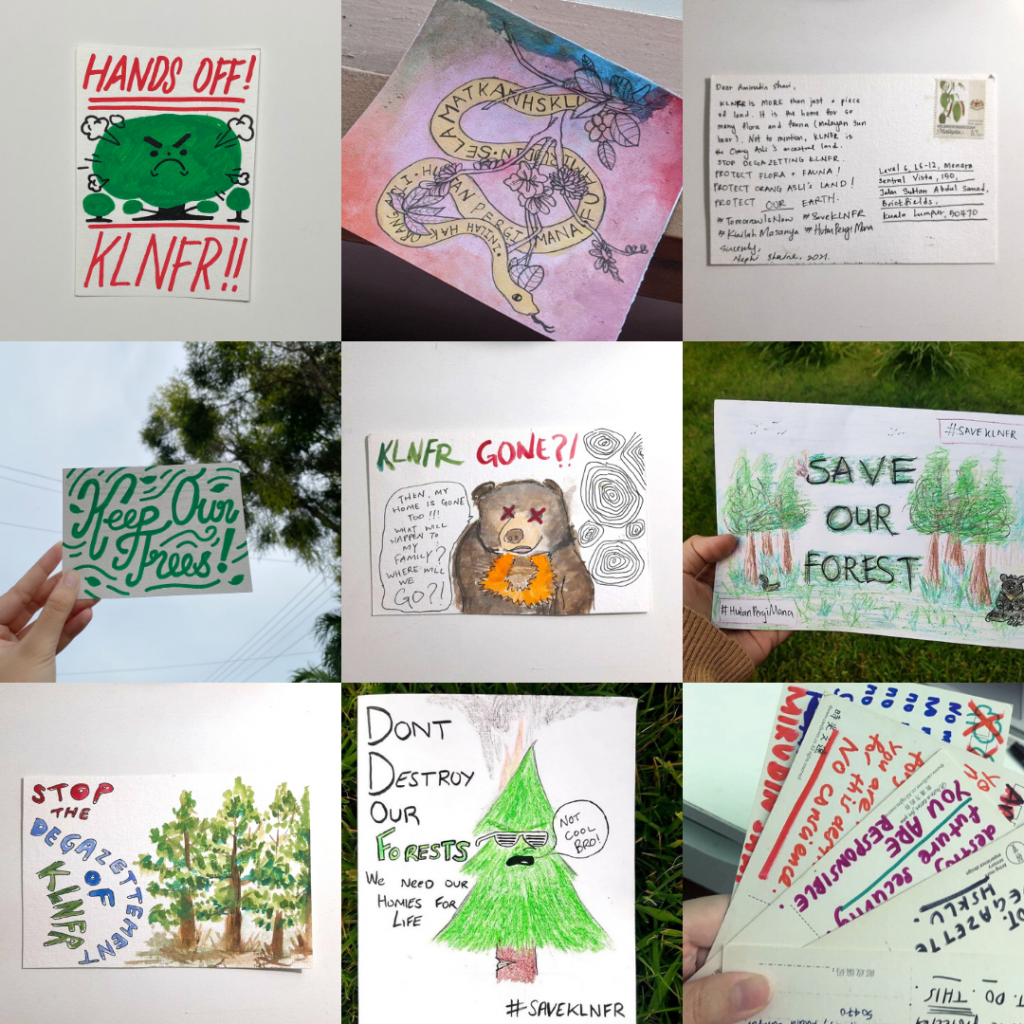 'People say, choose your battles. To that, I'd say, choose your battle arenas. The arena in this case being social media,' states Sam. 'A lot of our local politicians and members of Parliament, and I'm sure this applies to other countries as well, are very out of touch with the ins and outs of social media, often relying on young interns to limited success. Social media is one of the things we're good at, so it's no surprise we use social media to speak to our politicians and express our demands. We have a home advantage.'
'We used these actions, spamming their email inboxes and mentions, to shift the power dynamic,' Sam goes on to say. 'Suddenly they have to answer to us. The tables have turned. It's a very unfamiliar situation to them, and that's why they caved to the online pressure. This proves that digital activism isn't some lesser form of activism, but can play an equally important part in any campaign strategy.' Sam states it clearly, 'online public pressure works.'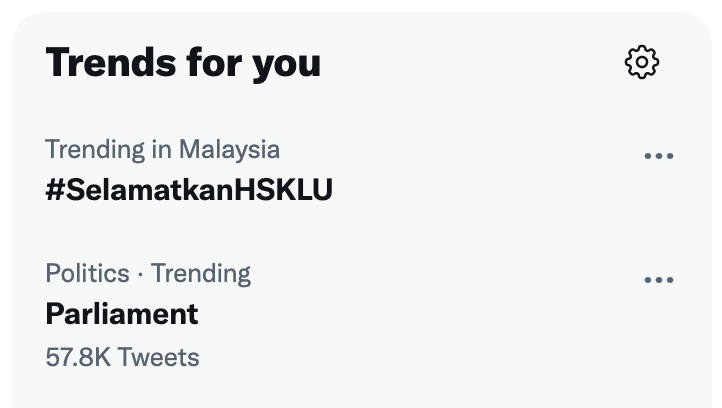 What advice would Sam and Alya give to someone wanting to get involved in similar activism?
'If you feel that you want to do something, make a change, do it,' suggests Alya. 'Find an ally or an organisation that you can be involved in and build your participation. You may start with small digital protests, through Facebook or Twitter, but all these things make a change. Just do it, basically.'
'It's important to deliver information, and raise awareness, in a way that relates to your target demographics. Try to relate to them and tell them all the ways a problem can impact them. These impacts will look different depending on who you are talking to,' says Sam. 'The best way to get people to be involved, and more importantly stay involved, is to make sure they believe in what they are doing, for them to be given an active role, and an active say in it. People act on what they are passionate about.'