Paula has been an environmental activist since the age of eleven. "I remember in fourth grade, we had very nice trees on the way to our school and at some point they were chopped down. And they were beautiful trees! Why did they chop them down? And then I talked to my teachers and my classmates and I started writing a letter to the mayor and collecting signatures to start planting trees again."
In 2018, young creative Paula – who loves hiking and riding horses in the mountains in Transylvania – started a Fridays For Future (FFF) youth climate strike group in her town, Sibiu. Police reaction to a protest Paula proposed would eventually begin to force a change in constitutional law in Romania on the right to peaceful protest.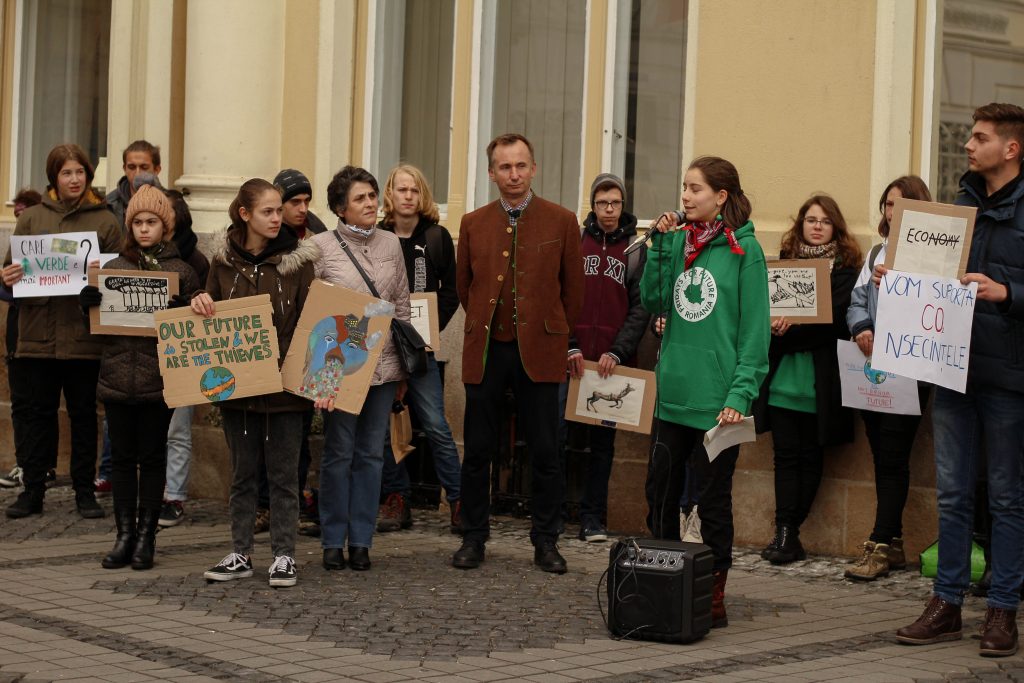 On 29 November 2019, police in Sibiu fined then 14 year-old Paula's mother for turning a FFF strike into a small march through a Christmas market. In Romania, if you want to hold a legal demonstration, you have to make a request to the mayor's office. As Paula was a minor, Paula's mother put in the application. The change of plan was partly down to spontaneous participation from local people, partly because of rain.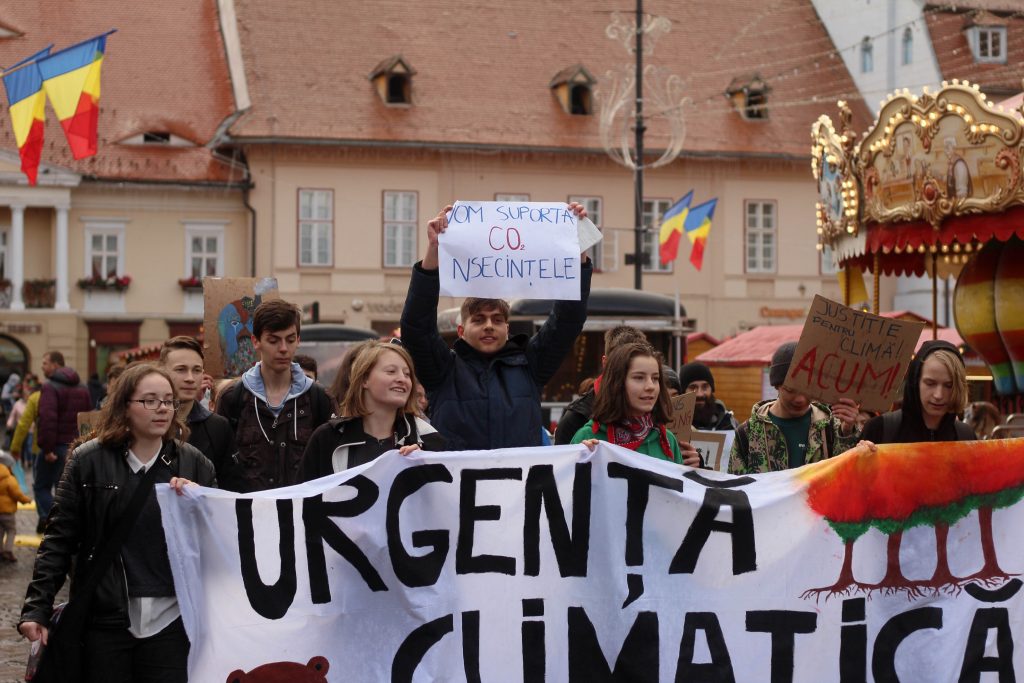 Her group wrote an open letter to the mayor, asking for a carbon reduction plan for the city to 2030, fewer cars, green energy, a cleanup of the local river, and eco-education.
Paula's FFF strike had mobilised around 100 protesters. "We sang these beautiful strike songs. And then we started collecting signatures for this letter, too. There was the Christmas market, and we took the banners and there was a guy who had a very good voice, and he shouted the chants. And then we walked this group of people through the Christmas market. It was very empowering, that moment there."
Police waited until the end of the peaceful protest to issue the punitive charge of 1000lei (€205). The police had come to tell her mother, "Do you know that this isn't legal?", referring to the diversion from the planned route in the application.
Paula felt angry. "Why shouldn't it be legal? It is our right to protest!"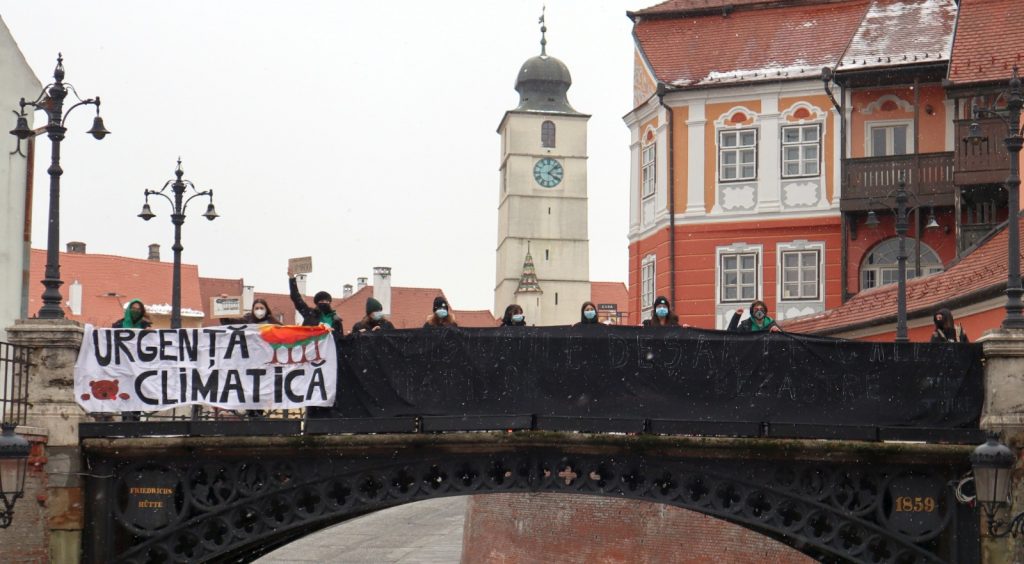 The rules for protest were already restrictive. For Paula the message was clear – "that we just stay there and shut our mouth and maybe have a little paper, but not a banner. Not at all. Nothing. Just stay there and hopefully nobody sees."
"I felt angry because they fine us and we are a bunch of kids, actually, and they do nothing to get the people who actually harm the environment. You know, we have a big problem with illegal cutting of trees in Romania? They fine the wrong people! I don't even know what they want to do. Do they want to silence us? But that's not the point of democracy and we want a democracy. It doesn't make sense."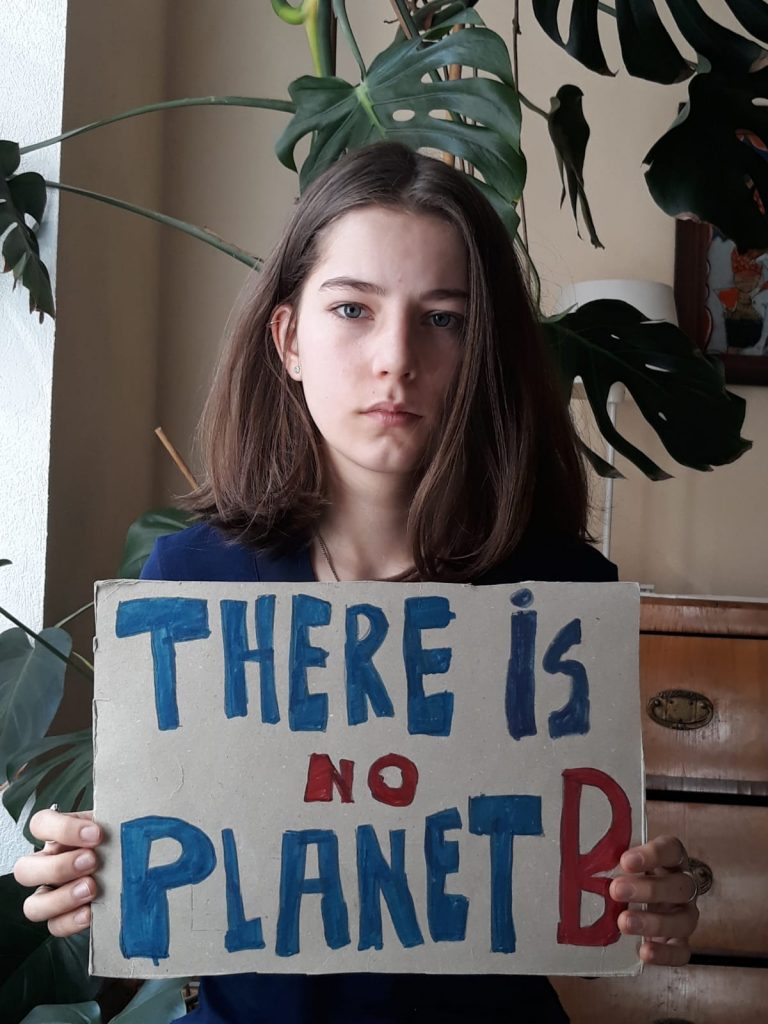 Greenpeace Romania lawyers have been lending a helping hand with contesting the fine – and the constitutionality of the law itself. The 1991 law was older than most of the protesters present. It places absurd obligations and responsibilities on organisers, obligations which for spontaneous protests are impossible to respect. They are now waiting on the Romanian Constitutional court to rule on this law.
How does Paula feel about her protest starting this conversation in Romania's constitutional courts? Characteristically, she says that "it's very empowering to know that maybe you don't plan things to happen and then they do. And then you are like, wow, how did this happen?"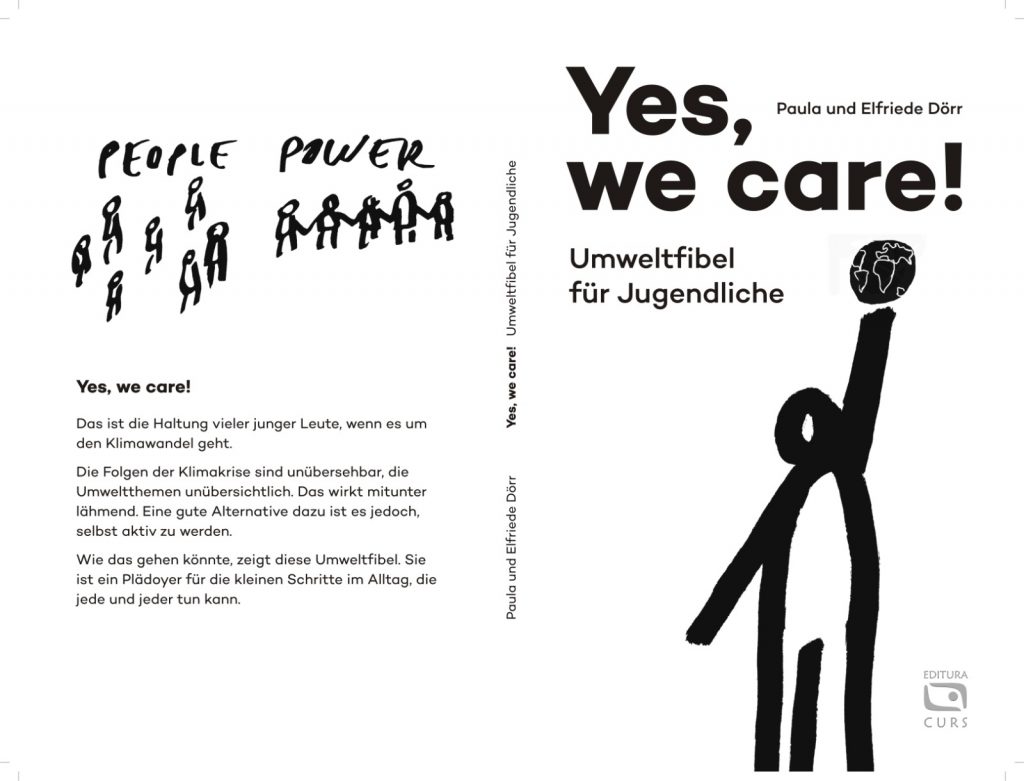 Even the coronavirus crisis didn't dampen Paula's spirit for creative activism. During lockdown, she used her passion for writing to compile a book, an "ABC for people who are interested in climate. It's about the attitude of caring, especially for the environment and tips on the different subjects. And little stories that I wrote. It was nice to be able to use the lockdown time efficiently."
And on Friday 19th March 2021, Paula went to another school strike for climate – this time, a flash mob. "We have a bridge that's called the bridge of lying, kind of. And that I think that we thought it would be very symbolic to make the strike there, about empty promises."
Reach out to Fridays for Future Romania via Facebook or via email: [email protected]