After years of campaigning for Dutch cultural institutions to end their partnerships with fossil fuel companies, Fossil Free Culture NL's starting mission is now within reach. A recent breakthrough saw the NEMO science museum in Amsterdam end their sponsorship agreement with Shell, but group members recognise that there is still some way to go before the social license given to polluting industries is fully revoked.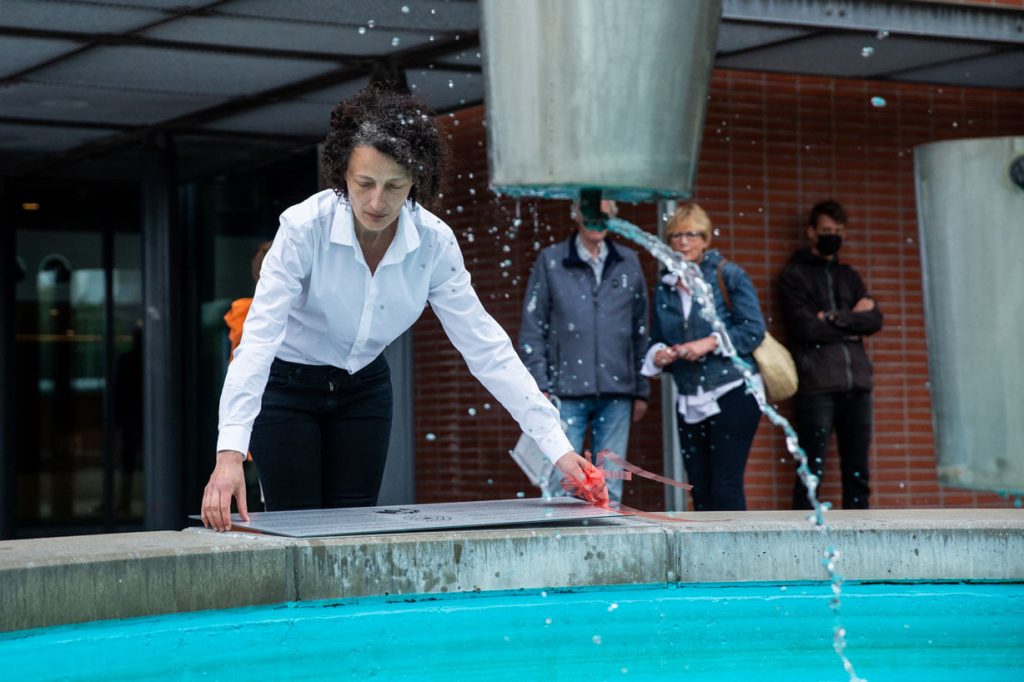 Almost all companies devote a significant part of their annual budget to public relations (PR), but given the pernicious environmental and social impacts engendered by fossil fuel companies, it stands to reason that they often go further to enhance their public image. As a means to this end, many fossil fuel companies fund institutions such as museums and galleries to boost their social acceptability through ties to arts and culture.
This greenwashing which takes place through the cultural sector, referred to as artwashing, enables unethical and exploitative companies to clean their image so that they can continue business as normal. However, as we all know, we are not living in 'normal' times. The difficulties surrounding the extraction of coal, oil and gas, combined with their warming effects, mean that fossil fuel companies' extraction must be halted. There is a clear and urgent need to revoke the social license which has for so long been granted to fossil fuel companies without question. This forms the basis of Fossil Free Culture NL's mission: to lobby cultural institutions in the Netherlands to reject sponsorship from companies that profit from environmental degradation. 
As one of the world's most polluting privately owned companies and one which funds more Dutch institutions than any other fossil fuel company, Royal Dutch Shell (commonly referred to as Shell) has often been the target of FF Culture NL's protests. These protests are organised methodically, with campaigns focussed on just one institution at a time until the mission has been completed and the partnership has ended. As Teresa Borasino, one of the group's founders, explains, this strategy allows for a more in-depth understanding of each target institution and has been a key part of the organisation's success to date.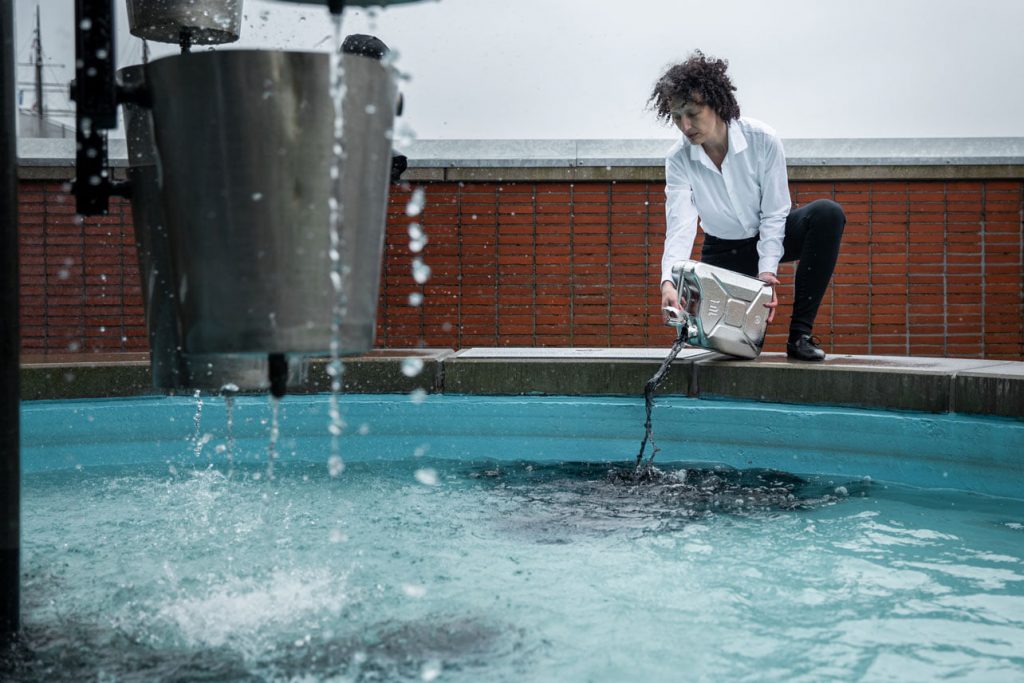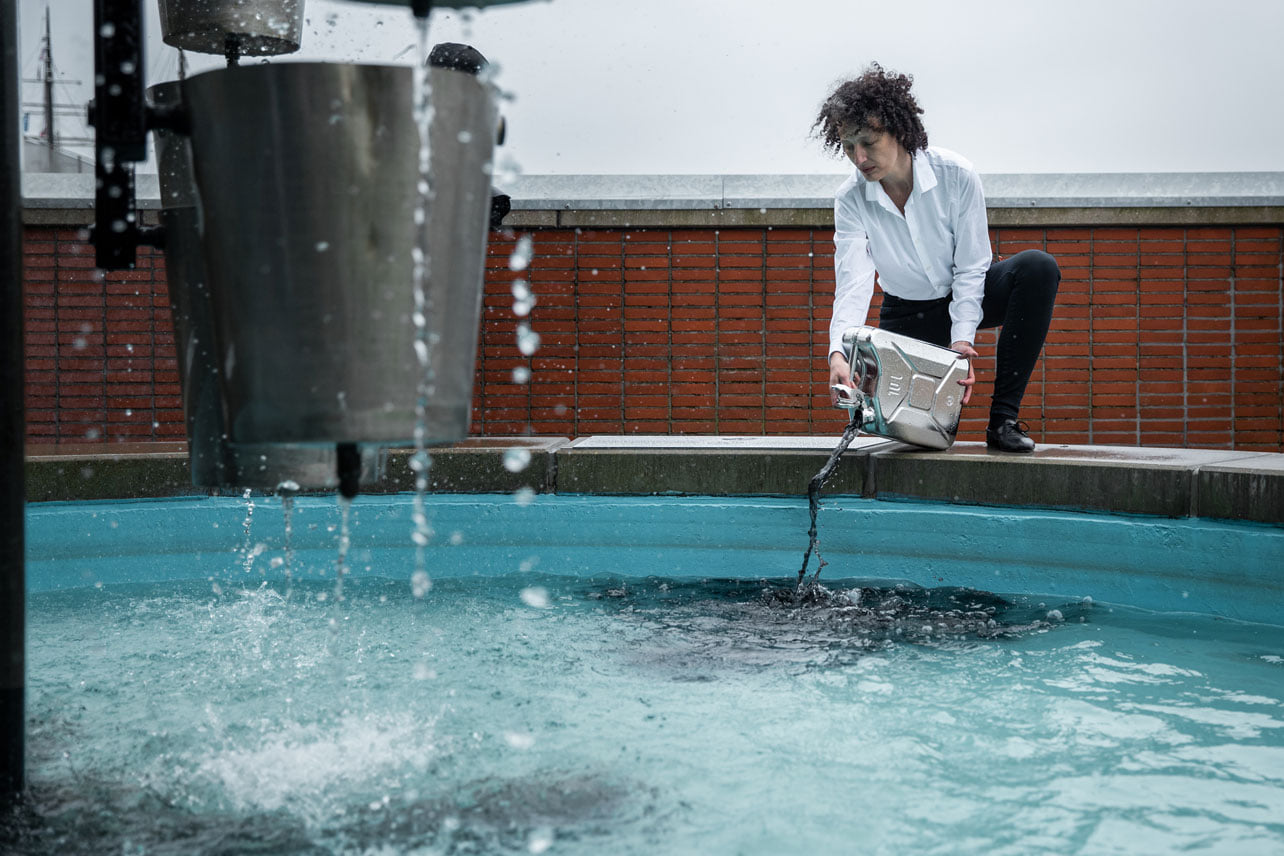 Another crucial element of FF Culture NL's protests is that they are staged as performances, using creative vision to connect viewers to their message. As their manifesto states:
"Fossil fuel companies associate themselves with art to shore up their public image; we use art to erode it".
Borasino, a visual artist who entered the world of activism through her work, considers the most powerful benefit of using art in protest to be that "art can change how people perceive things".  This focus on art and performance means Fossil Free Culture NL's actions anchor themselves in the emotional memory and penetrate deeper than a standard demonstration might. 
FF Culture NL have been actively campaigning since their formation in 2017 and have successfully influenced a number of institutions to drop their partnerships with fossil fuel companies. They achieved widespread public attention in 2017 following a protest at the Van Gogh Museum which resulted in three days' custody for the campaigners. The Van Gogh Museum dropped their sponsorship deal with Shell in 2018 and six cultural institutions have subsequently followed suit; now there are just three Dutch institutions left with financial ties to the multinational oil and gas company.
Most recently, FF Culture NL turned their attention to NEMO, a science museum based in Amsterdam. In March of 2021, the group announced on their Instagram page that NEMO would be the target of their next campaign. The museum replied directly to the group in the comments section of the post, reporting that they had already terminated their sponsorship agreement two months prior. However, given that NEMO has a long-standing history of financial ties to Shell dating back to 1931, FF Culture NL replied to NEMO's comment with some further requests, signing out with a powerful message: 
"No, we won't celebrate yet".
In addition to ending their partnership with Shell, Fossil Free Culture NL request that NEMO commits to ruling out the possibility of future sponsorships from fossil fuel companies, given they have been in and out of financial partnerships with Shell for over 90 years. The second demand that the group made of NEMO was for the creation of a physical space in the museum to commemorate its history of toxic sponsorship. This would signal their refusal to further enable any level of greenwashing, though the museum has not yet responded to either request.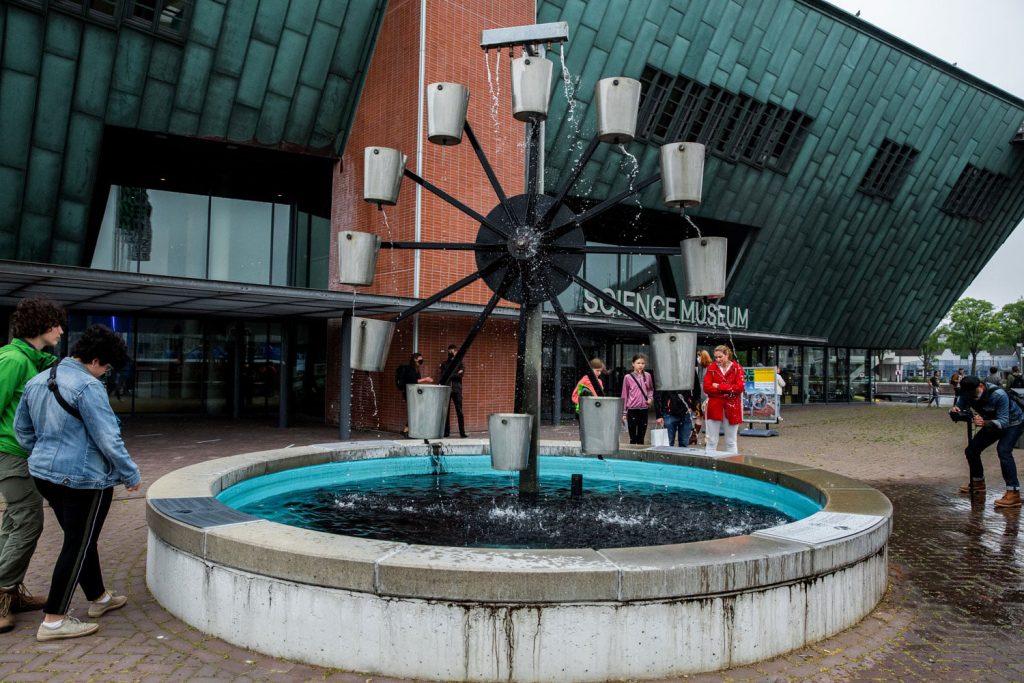 To highlight the importance of denouncing fossil fuel companies and the misleading greenwashing which grants them a social license, FF Culture NL staged what they called an 'intervention' outside of NEMO's main entrance on Saturday 5th June. The group hijacked a display which ordinarily exhibits information on the Butterfly Effect: the idea that small things can have non-linear impacts on a complex system. Using this notion as the foundation for its demonstration, Fossil Free Culture NL collaborated with campaigners Daniel Macmillen Voskoboynik and Maria Faciolince to create 'The Shell Effect'. The plaques normally displayed as part of the Butterfly Effect exhibition were replaced with ones explaining the ways in which Shell's actions (and, by extension, the actions of institutions that contribute to ensuring Shell's prosperity) have violent reverberations throughout the rest of the world which cannot be fully traced or defined. It is important not to overlook the fact that these adverse consequences are often particularly acute outside of Europe, as affirmed by Teresa Borasino:
"Accepting a sponsorship from any unethical industry can have massive impacts elsewhere", she explains, "especially in the places that are made invisible by our colonial systems".
NEMO was the seventh of eleven cultural institutions to end its partnership with Shell since Fossil Free Culture NL embarked upon its mission in 2017. Now remaining are Rijksmuseum Boerhaave, Drents Museum, and Groninger Museum. As the number of Dutch cultural institutions still tied to coal, oil and gas companies decreases, what lies ahead for Fossil Free Culture NL?
Borasino indicates that the group is thinking about how they might expand their mission now that the original goal lies within reach. She hints that the group is in the process of conceptualising a 'disobedient art school', a space in which activists and artists can learn from the success of FF Culture NL on how to creatively channel social engagement for protests and campaigns. Though the journey away from fossil fuels may be a long and arduous process, Fossil Free Culture NL shows us how we can harness our creativity and channel our expertise to bring us closer to this important goal. As the principle of the Butterfly Effect tells us – even small actions can affect positive change throughout the world.